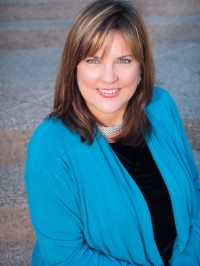 Contact
Mobile: (702) 236-6266
Bio
EXIT REALTY NUMBER ONE was opened with the idea that resources, real estate and solutions would support and guide individuals in building a legacy. We are well versed in assisting both seasoned real estate professionals get to the next level as well as first time investors that don't know where to start. We believe in providing powerful, valuable and no-nonsense knowledge that will pull you up and get you to wherever it is you want to be!
RESOURCES ARE AVAILABLE TO YOU
In response to the ever-changing real estate market we have partnered with real estate and mortgage brokers, attorneys, accountants, business owners, contractors and managers that are available to network with you and provide answers to all your questions.
It is in our best interest to ensure you have as much information available to you that will enable you to make educated, well-founded decisions to reduce the risk involved and maximize your experience.
In collaborating with EXIT Realty Number One, you will find many innovative ways to invest in real estate including, but not limited to: residential and commercial properties, multi-family dwellings, wholesaling, fix & flips, foreclosures, subject-to purchases, short sales, property management and much more.
SOLUTIONS
Making decisions always involves analyzing the "pros and cons." This can be complicated, confusing and extremely time consuming. Sometimes you want to get a fast answer… a simple guideline to point you in the right direction.
Dawn Houlf, LLC. has created the Entrepreneurs Mentorship Program (EMP). This program allows individuals, new business owners and entrepreneurs an opportunity to be mentored by a successful entrepreneur. Do you require advice on running your business but can't afford costly consultants? If so, then EMP is for you. See the FAQs (Frequently Asked Questions) or contact for more information.
FIVE BASIC PRINCIPLES
•Service: Initial consultation of 30 to 60 minutes at no charge to get you started and set your goals.
•Commitment: Discuss the level of your commitment to achieve your goals.
•Focus: Keep you accountable and focused.
•Routine: Help develop the good habits required to fulfill your objective.
•Results: Tailor a program and evaluate your performance to maximize your results.
It has been said that the three keys to success in real estate are location, location, location. We say the key to long term success in real estate investing is diversification, diversification, and diversification! Contact me today to learn more about how you can capitalize on the current real estate market